EA Reports
eBECAS supports both the the printing and export to spreadsheet of the English Australia Survey Annual Report (starters and course weeks of those starters) and the new quarterly current student numbers and weeks in period for the current enrolments.
The students Nationality is used for English Australia Reports and the individual students are counted not the number of enrolments. A student can enrol in multiple separate courses, but is only counted as the one student. The week length of the course for annual starters is the total of the booked enrolments length (plural). The quarterly current students report totals the weeks in period all enrolments for the student for the specified quarter.
Please go to eBECAS – Reports – Marketing – EA Statistics
For the report options are:
As eBECAS supports Language, VET and Higher Education courses, please only select Language courses.
If you are using this report to supply the new quarterly current students in period report to English Australia, please enter the period, select Current Students option and Weeks in Period – like this:
The Excel output lists: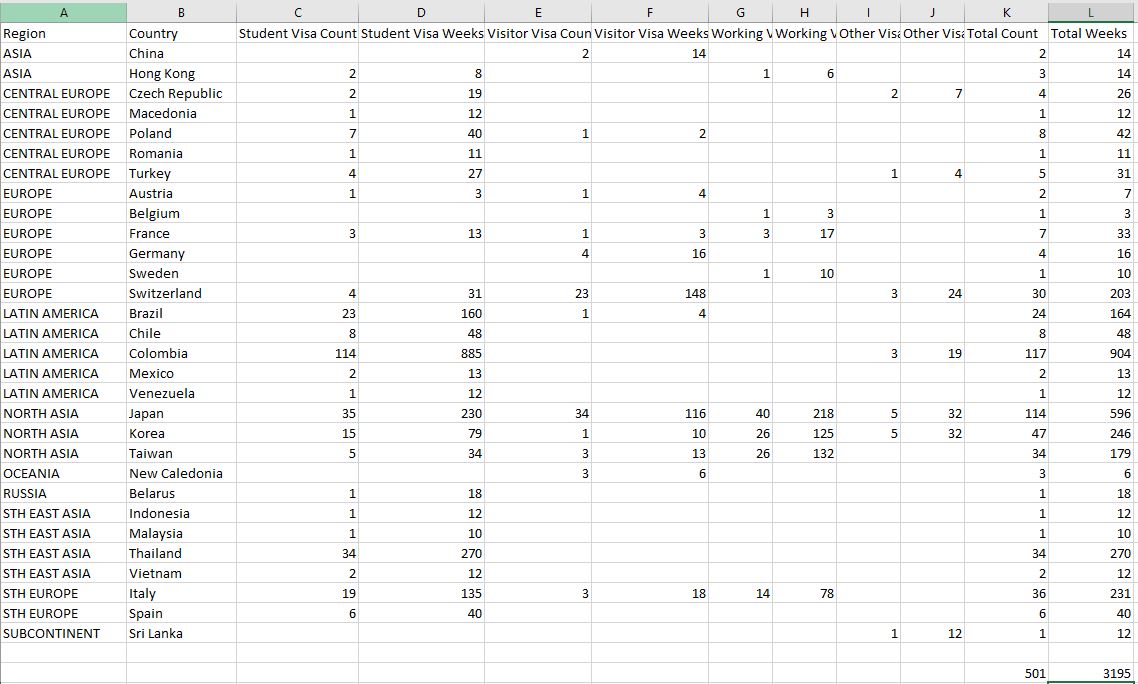 To provide to English Australia the annual starters report please select the following options – the year starting and finishing in period, do not select current in period, select standard.
You can specify regions in eBECAS here:
and associate those regions with Countries here: